Good morning, Q-MHI readers!
WHAT TO WATCH FOR TODAY
Donald Trump meets Xi Jinping in Florida. The US and Chinese presidents will hold their intensely anticipated talks at Trump's Mar-a-Lago private club on Thursday and Friday. One surefire agenda topic: What to do about North Korea, which conducted another provocative missile test this week.
The US Senate holds a big procedural vote on a Supreme Court nomination. Republicans have set the stage for the "nuclear option," which will dismiss precedent to confirm Neil Gorsuch with a simple majority, over fervent opposition from Democrats.
Donald Tusk goes to Downing Street. A week after his sorrowful "goodbye to Britain" speech following the official start of the Brexit process, the EU Council president will sit down with British prime minister Theresa May to talk through the next steps (paywall) of her country's departure from the bloc.
A growth engine that grows with you. Getting serious about digital transformation starts with scalable and reliable data center solutions that can evolve at any pace.
WHILE YOU WERE SLEEPING
Jeff Bezos said he'd sell Amazon stock to fund Blue Origin. The Amazon CEO, who has a net worth of more than $78 billion, plans to sell $1 billion worth of the e-commerce retailer's stock each year and invest the proceeds in his space-flight business. Blue Origin is aiming to launch its first customers into space next year.
Unilever lost its taste for butter. After fighting off a $143 billion takeover bid from Kraft in February, the Anglo-Dutch consumer giant launched a broad review of its sprawling brand portfolio. Exiting the spreads business (which includes brands like Flora and I Can't Believe It's Not Butter), bumping up its dividend, and merging other units are some of the steps Unilever is taking to slim down.
Trump and Abe fretted about North Korea. Japanese president Shinzo Abe said he and Donald Trump agreed North Korea's recent ballistic missile launch this week was a "serious threat." Trump reiterated in their call that all options were on the table in dealing with the North Korean threat. Abe said he was watching what China's response would be when Xi Jinping meets the US president today.
India's central bank held rates steady. The bank left its benchmark rates alone for the third meeting in a row, after a record-breaking run on the country's stock markets suggests that demonetization was less harmful than initially thought.
Q-MHI OBSESSION INTERLUDE
Devjyot Ghoshal on the Indian engineers who have no place in Trump's America: "Not all computer programmer positions qualify for the H-1B visas that allow foreign professionals to work in the US for up to six years. Currently, these visas are heavily utilized by India's $150-billion IT sector to fly relatively inexpensive engineers to the US."
MATTERS OF DEBATE
Which tech CEO would make the best supervillain? Musk, Thiel, Bezos, Kalanick, and Gates are all in the running.
The voter apathy that helped Trump win is about to hit France. Marine Le Pen's supporters are committed but the broader electorate is in a funk.
Sharing salary data makes the gender gap worse. An online experiment by a hiring company didn't turn out as expected.
SURPRISING DISCOVERIES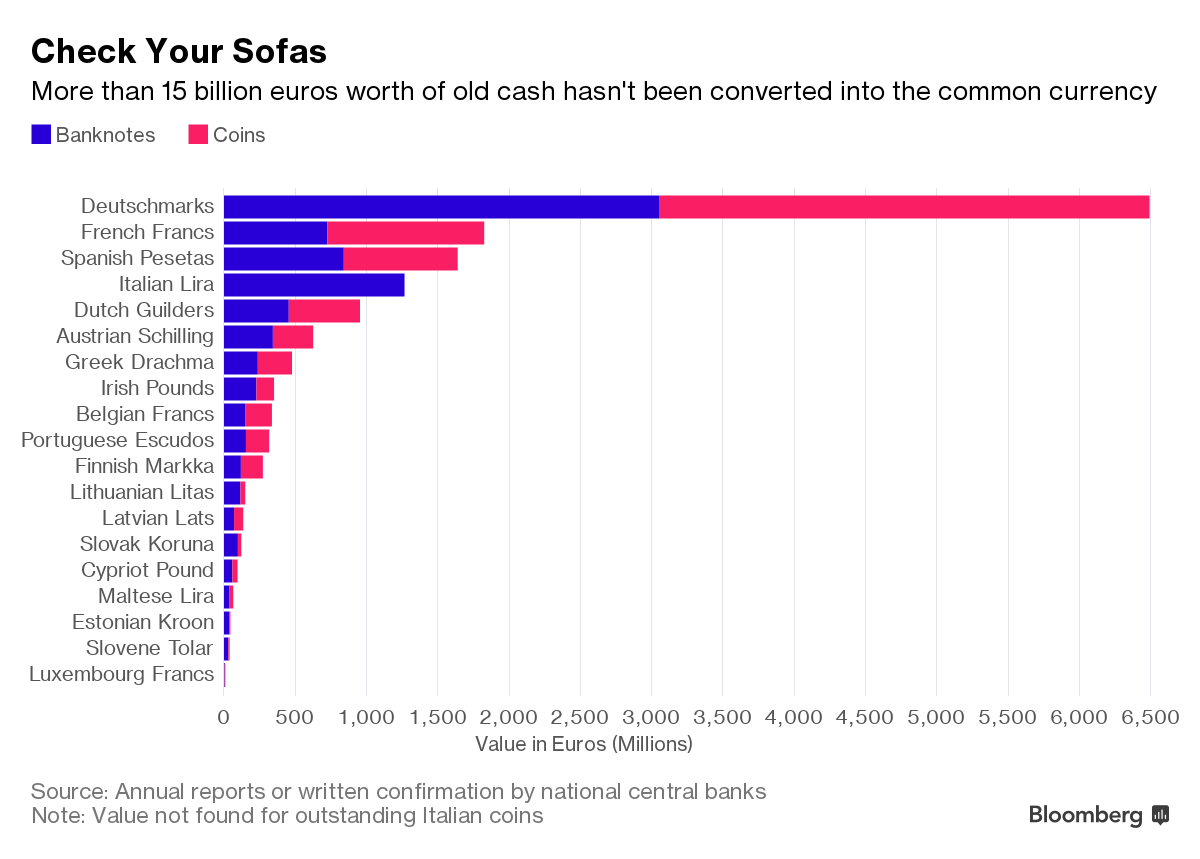 Huge amounts of pre-euro currencies remain unexchanged. Old national currencies worth about $16 billion still haven't been traded for euros.
Taser is rebranding itself as a body-cam company. Renamed Axon, the company is giving its devices away for free, but civil rights groups are concerned.
Risk-averse publishers are hiring sensitivity readers. They read unpublished works and ask, "Would my community find this disrespectful?"
Trees have their own individual songs. An ornithologist says they're particularly easy to identify when it rains.
An unusually large crop of icebergs is clogging global shipping lanes. Ships are taking precautions near the area where the Titanic sank.
Q-MHI