Hi Q-MHI Africa readers!
CHINA IN AFRICA IN CHINA…
Every year, small-scale traders, agents, cargo companies, money changers, and other middlemen import billions of dollars worth of Chinese goods into Africa—smuggled in via stuffed suitcases, shared shipping containers, or otherwise.
Chinese products dominate the market for everything from cheap cell phones to West Africa's traditional dutch wax prints. African traders fly back and forth to manufacturing hubs like Guangzhou or Yiwu, while Chinese traders have set up shop in cities and villages across the continent. Academics describe this flow of people and goods between China and Africa as a kind of "globalization from below."
These thousands of African and Chinese small-scale entrepreneurs are also defining, from the bottom up, what it means to have China so present in Africa today. In South Africa, home to the largest Chinese community in Africa, Chinese-run shopping malls filled with Chinese traders are often where most South Africans first experience China's growing role in their country.
Their stories show how interconnected China and Africa have become, and how quickly things can change. As trade between Africa and China has become easier, more people have gotten into the business. Competition and South Africa's weak economy are pushing Chinese traders to leave. Small businesses in Eastleigh, a Somali suburb in Kenya that's grown into a major trading hub for Chinese goods, are also struggling to make the same money they once were.
The business of importing cheap Chinese goods to Africa is evolving. Abdi Haji, a Somali businessman who helps buyers from Djibouti to Mozambique source goods in China, is now using the knowledge he's gained from watching and working with Chinese factories for the past decade. He's now importing the machinery to do some of this production at home.
"The money has to stay in Africa," he told us. It's a lot of money we can make by creating here."
You can read more of Q-MHI China in Africa obsession
 Lily Kuo, Q-MHI Africa correspondent
STORIES FROM THIS WEEK
The complex process of relocating Nigeria's largest tech market. The "Computer Village" in Lagos is a sprawling, bustling market with every tech product imaginable. But a recent decision by the state government to move the market to a "world class" computer park miles away could prove disastrous for vendors and business, reports Yomi Kazeem.
Afrikaans is much more than South Africa's oppressor language. The socio-political history of South Africa casts Afrikaans as "the language of the oppressor." But as University of Pretoria's Hein Willemse explains, the language is also spoken by millions of black South Africans, and embodies a fierce tradition of anti-imperialism, anti-colonialism and anti-apartheid activism.
Ethiopia's ambitions as a global apparel hub could fall on its human rights record. Retail giants like H&M and Tesco are some of the companies that have sourced or established textile factories in Ethiopia. Yet the industry's growth writes Abdi Latif Dahir may be hindered by the state of emergency and the protests over human and land rights that gripped the country in late 2015.
The study of African history is making a comeback. For a very long time, Africa was dismissed as a dark continent without history. But as Glen Ncube explains, after years of decline, there's an emerging interest in history among academics and students as a discipline that could explain the role of Africa in the world's global past.
African entrepreneurs explain how to build the continent's next unicorn companies. At the launch of the 2017 Quartz Africa Innovators list at World Economic Forum Africa, African entrepreneurs and industry leaders discussed the conditions, skills, and finances needed to build billion-dollar businesses across the continent. Innovators also noted that governments need to stop seeing technology as a separate industry, rather than as a tool to industrialize, as Lynsey Chutel reports.
CHART OF THE WEEK
Africa's booming video game industry. Over the last decade, game development companies have sprung up all across the African continent. As more and more studios secure investment and produce games for the global market, companies have been able to generate revenue and increase their profits.
OTHER THINGS WE LIKED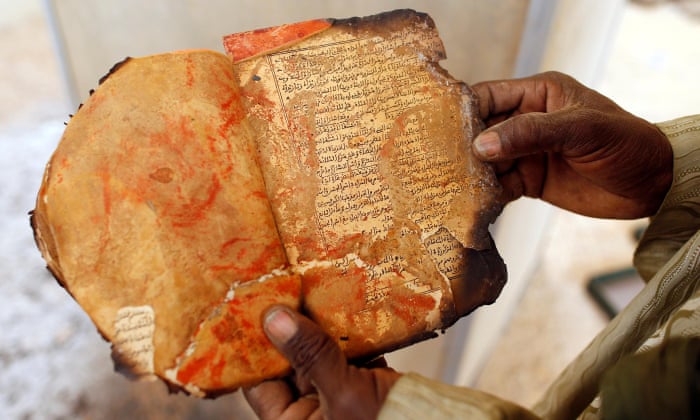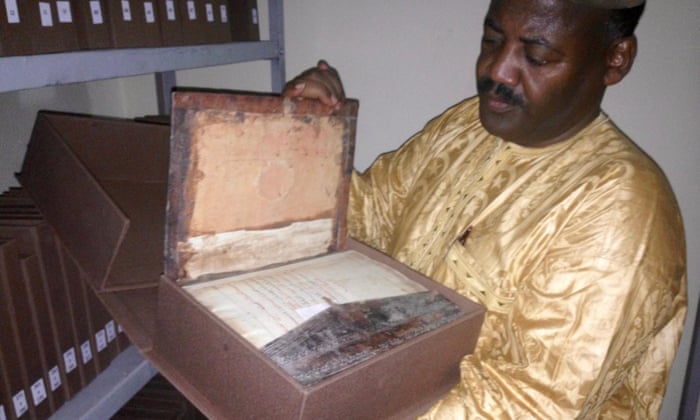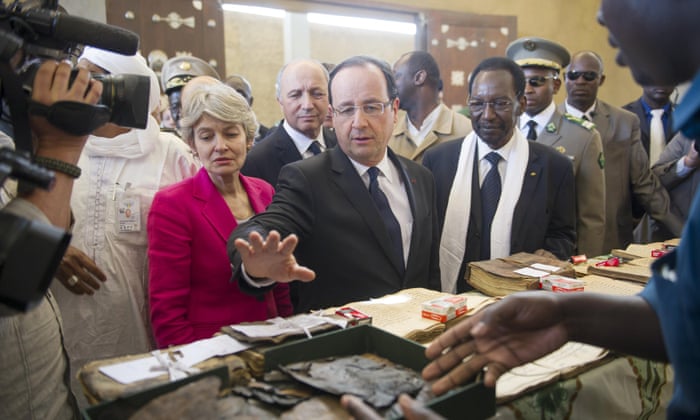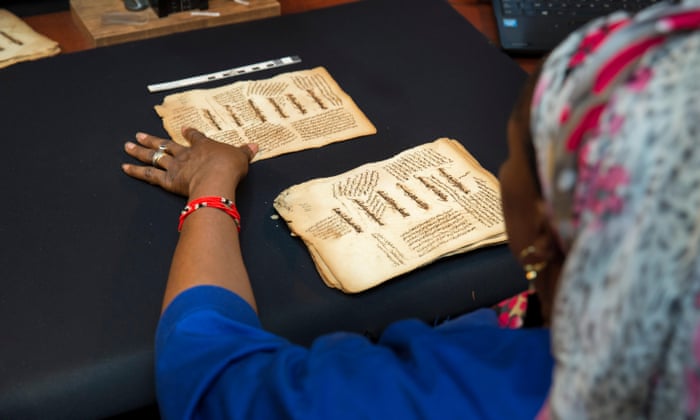 The amazing story of the book smugglers of Timbuktu. In March 2012, a military coup in Mali gave jihadists from the al-Qaeda in the Islamic Maghreb the opportunity to slip in and take a hold of the historic city of Timbuktu. In this Guardian excerpt from his book, Charlie English writes about the librarians who saved the manuscripts from the golden age of Timbuktu in the 15th and 16th centuries.
Fishing with guns on a lake under threat in Kenya. Lake Turkana is the biggest desert lake on earth and a World Heritage Site. But as Nicola Delaunay reports for AFP, the lake—and the fishing communities who survive on it—are threatened by the unveiling of Gibe III: a massive hydroelectric dam in Ethiopia considered the tallest in Africa.
KEEP AN EYE ON
Release of inflation data (May 8-15). Inflation data for the month of April will be released in a number of countries including Tanzania, Angola, Namibia, and Zimbabwe. South Africa, whose sovereign credit rating was cut to junk, will release its unemployment data for the first quarter on May 9, and its industrial production data for March on May 11.
Court case against Zambian opposition leader Hakainde Hichilema (May 11). A magistrate court will reconvene next week in Zambia to decide whether the treason charges against opposition leader should go to the High Court. Hichilema was arrested for endangering president Edgar Lungu's life after he allegedly blocked the president's motorcade while they were both traveling to an event
Q-MHI