Hi Q-MHI Africa readers!
ROSE-TINTED CEOS
There's a lot of concern in the global economy about the prospect of some of the world's leading countries becoming more inward-looking, and about the rise of populism. The two standouts are, of course, the United States and United Kingdom. There were concerns about France earlier, though that seems to have been avoided for now. Yet, there still various strains of populism taking root among advanced economies, particularly when it comes to matters of trade and immigration.
Global business leaders are naturally concerned. But according to a survey of CEOs by PwC, African business leaders seem far more confident about their companies' prospects. The survey says up to 85% of them are confident of revenue growth over the next 12 months despite only 30% of them believing the global economy is set to expand in that period.
As PwC's Africa head Hein Boegman sees it, while other countries see "increased levels of risk and uncertainty…Africa needs to continue rising by capitalizing on all the opportunities that lie ahead."
Put another way, it could be African executives have a lot more political risk and uncertainty "priced in" to how they gauge their business environment. Much of the populist and isolationist rhetoric that seems new to Europeans and Americans today, has long been status quo in many African countries. It usually manifests as ethnic or religious rhetoric for example, rather than ideology.
Despite the confidence about revenue growth, there's still plenty for the African executives surveyed to worry about this year. This includes the threats of weak economic growth, exchange rate uncertainty, social instability and unemployment. In the long term, they're also concerned about the lack of infrastructure and excess regulation as hurdles to their companies' growth.
Unemployment is the problem many countries are hoping big business (and government) will help fix. It's the one datapoint that doesn't improve significantly in African countries even during economic boom periods. Yet, only half of the African CEOs surveyed by PwC said they had plans to hire more people, and about a quarter said they planned to cut staff. One of the reasons for that could be some businesses are using technology to run their business more efficiently.
The challenge for these executives is to figure out how to ensure more ordinary citizens benefit from their corporate success. It's in the long-term interest of their businesses and the countries in which they operate.
Yinka Adegoke, Q-MHI Africa editor
STORIES FROM THIS WEEK
The road to Germany's global leadership is passing through Africa. As the US and the UK take on isolationist, inward-looking policies, Germany is pushing to set up shop and invest in emerging markets like Africa. As Lynsey Chutel reports, the country has developed a three-pronged policy to boost business, focus on trade, provide development aid, and create jobs.
Private education is taking an expanded role across Africa. By 2021, it is expected that 66 million young African students will be enrolled in a private educational entity. Abdi Latif Dahir explains that the potential for investment in private entities from commercial investors or donor nations has "rarely been greater."
Damien Hirst's latest work "appropriates" one of Africa's oldest bronze artworks. At Venice Biennale 2017, one of British artist Damien Hirst's latest pieces has sparked controversy for its striking resemblance to a 14th-century bronze head from the ancient Yoruba kingdom of Ife. Nigerian artist Laolu Senbanjo tells Yomi Kazeem Hirst's latest piece is "beyond infuriating".
Kenya is set to introduce interoperability for mobile money networks like M-Pesa. In just over a decade, Kenya has become an undisputed global leader when it comes to mobile money services. But the industry might see a further boost if a new agreement allowing subscribers to seamlessly send money across all platforms comes into force in July.
A Nigerian boutique book publisher is breaking into the US market. Even with looming piracy threats and an unfavorable business environment, Cassava Republic has supplied Nigerians with high-quality books and launched the careers of the likes of Teju Cole. As Frankie Edozien finds, the book publisher wants to now tackle the dearth of African writing among mainstream American readers.
The world's two largest cocoa producers want you to buy their chocolate brands. Over 2 million small-scale farms in Ivory Coast and Ghana produce nearly 60% of the world's supply of cocoa. But in a role reversal in both countries, local entrepreneurs and governments are both investing in new initiatives to not only produce cocoa beans but also develop, market and export their own brands of chocolate to the world, writes Akinyi Ochieng.
CHART OF THE WEEK
China's influence as an investor in Africa doubled in 2016. The Foreign Direct Investment from China to Africa grew sharply last year with a 106% rise in projects. China's input ranked highest across in capital investment and jobs.
OTHER THINGS WE LIKED
The portrait of the artist as a young African immigrant. Ask any 30-something with African parents what it was like growing up in the United States, and you will likely hear a story of un-belonging, an account not of double consciousness but triple. To illustrate that point, the author Taiye Selasi interviews the novelist Yaa Gyasi and the artist Toyin Ojih Odutola—both of whom were born in Africa, raised in Alabama, and have become through their work the finest observers of race in America.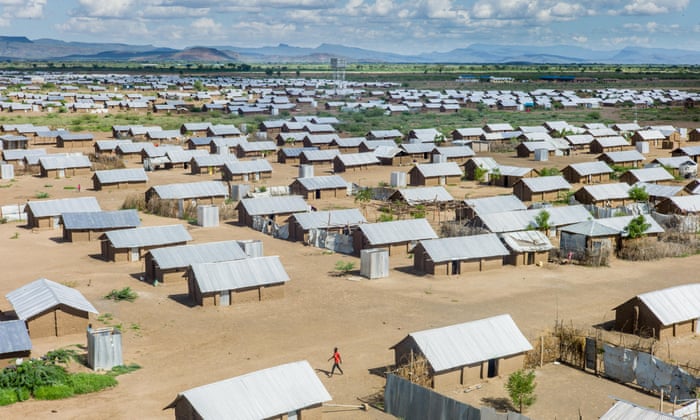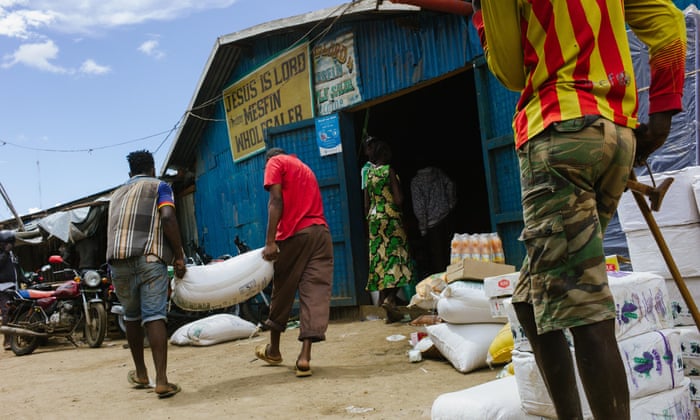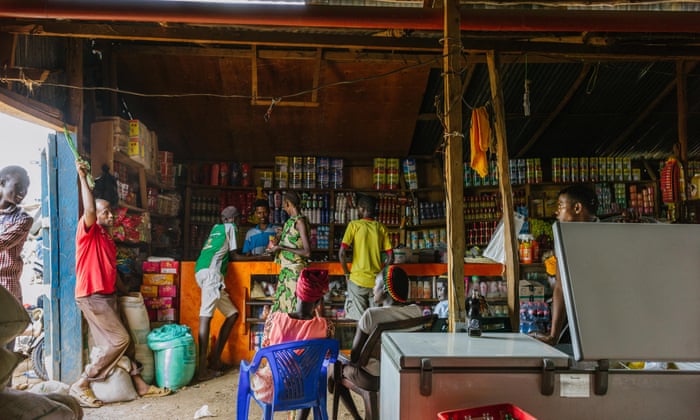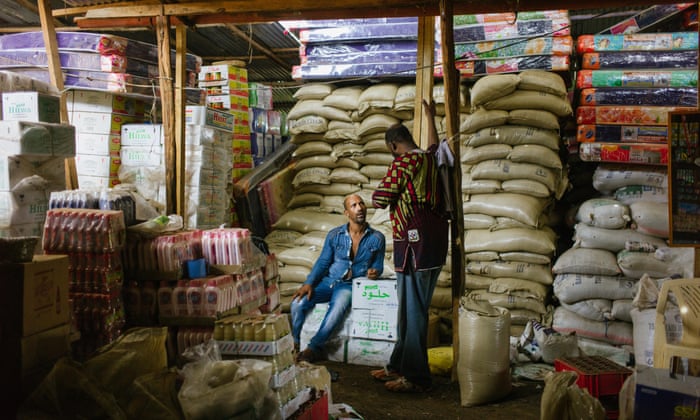 The millionaire refugee who turned his camp into a business empire. In 2001, Mesfin Getahun fled political turmoil and persecution in Ethiopia and came to the Kakuma refugee camp in Kenya. Almost two decades later, Flavie Halais writes in The Guardian about how nobody could have predicted his move from sweeping floors to making a $10,000 monthly income.
KEEP AN EYE ON
The release of Botswana and Nigeria inflation data (May 15, 16). Both Botswana and Nigeria will release their inflation data next week. Nigeria, whose economy has underperformed in recent years, had its annual inflation ease from 17.78% in February to 17.26% in March.
African leaders to attend major infrastructure summit in China (May 14-15). President Uhuru Kenyatta will be among world leaders who will attend the Belt and Road infrastructure summit in Beijing. The summit touts China's infrastructure spending spree to connect Europe, the Middle East, and Africa.

Africa Regional Forum on Sustainable Development (May 17-19). The 2017 Africa Regional Forum on Sustainable Development will take place in Addis Ababa, Ethiopia. The conference will discuss, among other issues, how to eradicate poverty and promote prosperity in Africa through promoting inclusive and sustainable economic growth.
Q-MHI