To : <redaksi@mediahukumindonesia.com>Date : Thu, 08 Jun 2017 02:22:13 +0700 Subject : Your 1600 Daily
Rebuilding America's Infrastructure is a critical pillar of President Donald J. Trump's agenda to promote job creation and grow the U.S. economy. America's infrastructure has fallen to 12th in the world and that is unacceptable. Every American depends on our roads, rails, ports, and airports, and the President is committed to fixing this problem, not just pushing more liabilities onto future generations. Today, the President will be in Cincinnati, Ohio, where he will announce his infrastructure initiative.
Today's Events
10:00 AM: President Trump receives his daily intelligence briefing
12:45 PM: President Trump arrives in Cincinnati, Ohio and meets with victims of Obamacare
12:55 PM: President Trump gives remarks on healthcare at the Cincinnati Municipal Lunken Airport – Watch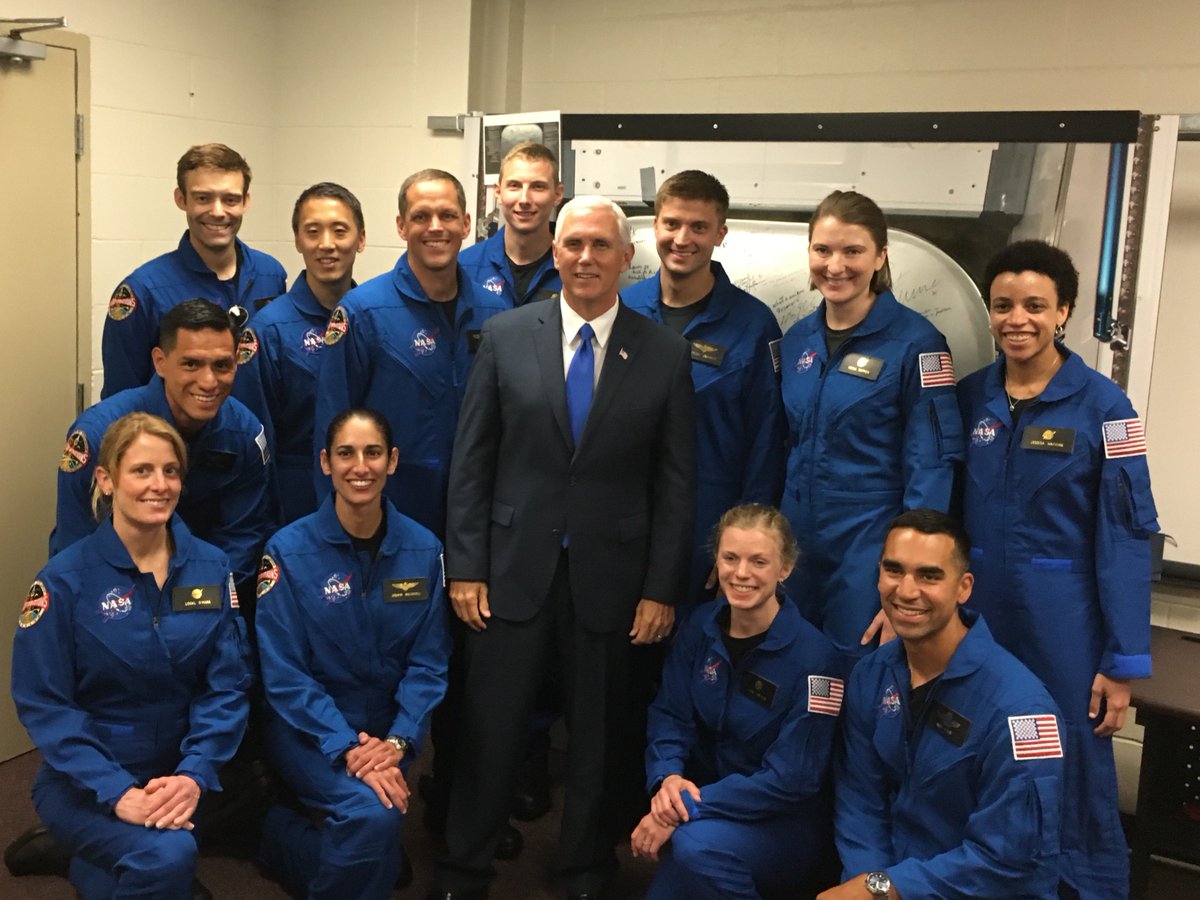 1:00 PM: Vice President Pence delivers remarks at the 2017 Astronaut Selection Announcement at the Lyndon B. Johnson Space Center – Watch
1:20 PM: President Trump delivers remarks on his infrastructure initiative at the Rivertowne Marina in Cincinnati, Ohio – Watch
Photo of the Day
Happy Birthday, Vice President Pence | June 7, 2017 (Official White House Photo by D. Myles Cullen)
WHITE HOUSE UPDATES
On Monday, President Trump announced the Air Traffic Control Reform Initiative saying, "America is the nation that pioneered air travel, and with these reforms, we can once again lead the way far into the future. Our nation will move faster, fly higher, and soar proudly toward the next great chapter of American aviation."
President Trump has dedicated this week to addressing America's crumbling infrastructure. The President will announce his Administration's infrastructure plans this week on air traffic control, addressing the inland waterway system, and improving project efficiency.
President Trump issued a statement of support for the passage of the substitute amendment to the Financial Choice Act as a necessary and important step in moving financial reform legislation through Congress.
President Trump announced his intent to nominate several individuals to key positions in his Administration.
Watch Press Secretary Sean Spicer's Press Briefing from yesterday:
What We Are Reading
"President Donald Trump will use an appearance in Cincinnati on Wednesday to talk about thenation's aging system of levees, dams, and locks." – Cincinnati Enquirer
"The nation's air traffic control system, while safe, is gummed up by antiquated technology … There is a fix, endorsed Monday by President Donald Trump: Reshape the Federal Aviation Administration by shifting air traffic control operations to a separate, nonprofit corporation." – Chicago Tribune
"The cost of the new regulations has dropped from an average of $26 billion to $33 million, or just 0.12 of the past average for the first five months of the year." – Washington Examiner
THE WHITE HOUSE
 MHI