Hi Q-MHI Africa readers!
AFRICA'S DISPLACED
Nobody is ever just a refugee. Nobody is ever just a single thing. And yet, in the public discourse today, we often speak of people as a single a thing. Refugee. Immigrant.

– Chimamanda Ngozi Adichie.
The renowned author said these words at last August's World Humanitarian Day and they're words worth recalling as World Refugee Day approaches this week on June 20. They have particular resonance for those who have watched the problem with cross-border refugee movement and internal forced displacement escalate in Africa over the last few years.
In the last couple of years, much of the world's focus on the refugee crisis has been on the high profile Syrian problem, but the challenge has also grown in Africa during that period. There are now 18 million displaced people on the continent, of which 12.5 million are internally displaced persons (IDPs) in their own countries. Kenya (Dadaab) and Uganda (Bidi Bidi) have two of the world's largest refugee camps.
Some of these people have been displaced for generations and their children and families are unable to officially claim a country.
But, increasingly, African countries are at the forefront of a more progressive understanding that refugees are, as Adichie says, more than just refugees. This is especially true when they're given a legal framework under which they can operate in their host countries. Uganda has led on some of these discussions and will undoubtedly be put to the test as more displaced people pour over the border from the conflict-ridden South Sudan. World Bank's vice president for Africa, Makhtar Diop argues the world has a lot to learn from Africa in dealing with displaced persons in this regard.
The thinking that host countries should be encouraged to see displaced persons as economic assets rather than a drain on limited resources is being encouraged by organizations like the World Bank which has dedicated $2 billion through one its funds to support host communities as well as refugees in low-income countries. Specifically, the bank has committed $250 million this fiscal year for communities hosting displaced people in DR Congo, Ethiopia, Djibouti, Uganda and Zambia. It's also committing $500 million to support the 1.8 million IDPs in Nigeria's north east as well as the host communities.
For years, short-term fixes have been applied to long-term problems with no end in sight. The increased emphasis on supporting host communities and encouraging economic inclusion for the displaced can create opportunity from crisis.
Yinka Adegoke, Q-MHI Africa editor
STORIES FROM THIS WEEK
Learning the history of Africa's dying languages will help us save them. Decades after independence, indigenous African languages have suffered delegitimization in social, economic, educational, and political circles. But to revive their important role in our societies, these languages should be at the center of historic and academic study, argues Abdi Latif Dahir.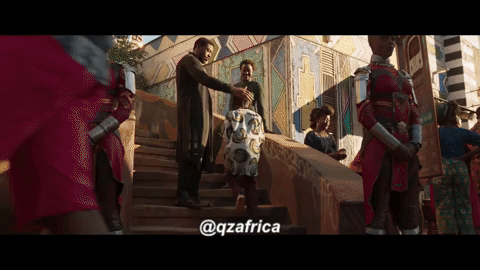 The limits of Black Panther's African superpowers. The movie trailer for Marvel's upcoming Black Panther was released this month to much acclaim, but also to some controversy. The reimagining of a fictional comic book superhero from a fictional African nation got some people upset about real cultural appropriation. Lynsey Chutel thinks they miss the point.
Ghanaians are risking their lives to get to Europe illegally. Ghana is a country not at war, with few ethnic flare-ups or religious feuds, and is a fierce defender of democracy. So why are thousands of young Ghanaians making the dangerous trek across the Sahara to reach Europe in search of a better life, asks Brennan Weiss.
"Nigerian" success abroad reminds us of shortcomings at home. There were six players of Nigerian descent in England's team that won the under-20 World Cup in South Korea this year. As Yomi Kazeem explains, while championing exceptional achievements of anyone of Nigerian descent is nice, their success is also a reflection of the country's failings.
Ivory smuggling is hurting China's complex alliances in Africa. Ivory smuggling does persistent damage to China's image abroad. But as Lily Kuo writes, this is more so in Africa, where China's consumption of ivory used for medicine and decoration, continues to complicate its alliances.
Africa's fast-growing pentecostal churches are entrenching outdated sexism. Churches carry out important social functions across Africa. But when it comes to the question of gender, old-fashioned practices against women are normalized in many popular pentecostal churches, writes Akosua Adomako Ampofo.
CHART OF THE WEEK
UK's African immigrants could save £100 million a year if they used digital remittances instead of cash. Despite the existence of digital and mobile transfer models, African remitters in the United Kingdom still prefer to visit cash agents to send money. Research shows if they used digital services, these families could be saving over £100 million a year in total fees to agents.
OTHER THINGS WE LIKED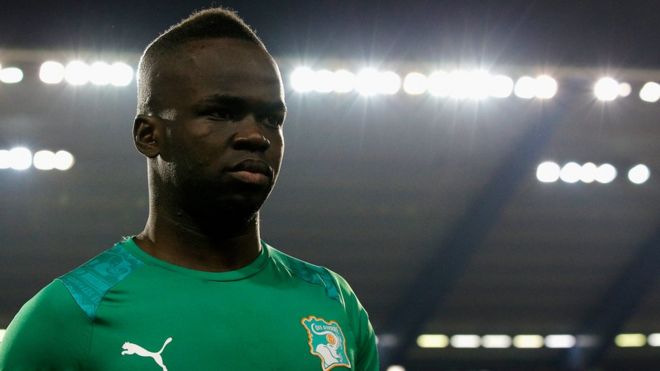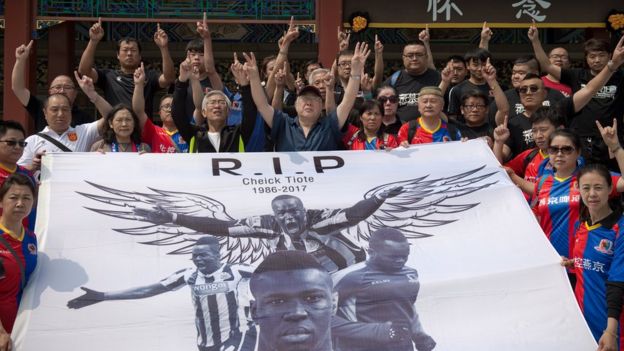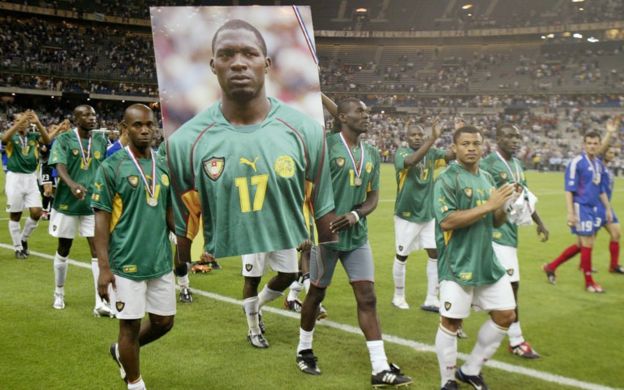 Are African soccer players more likely to die on the pitch? In the last 10 years 40% of the 64 soccer players who've died on the pitch have been African, according to research. Following the death of Ivory Coast's Cheick Tiote on June 5 from suspected heart failure, BBC's Jordan Dunbar examines whether there is definitive evidence African players are more susceptible to such incidents.
Remembering Walter Rodney. Guyanese academic Walter Rodney wrote his famous book How Europe underdeveloped Africa while a young lecturer at University of Dar es Salaam in the mid-1960s, where students included one Yoweri Museveni, now president of Uganda. Professor Issa G. Shivji recalls Rodney's far-reaching influence and work.
KEEP AN EYE ON
Atlas for Africa training (June 19, 20 & 23). Quartz Africa will be conducting training for African journalists, students, and academics to use our Atlas chart-building platform. Training will take place this week in Kampala and Lagos. Send us your newsroom's interest at atlasforafrica@qz.com.
World Refugee Day (June 20). From hot sauce to the iconic Mini Coopers, refugees have made some of the nicest things we treasure today. But across Africa, where 30% of the world's refugees are, they live in fear for their lives, with the continent still lagging behind when it comes to using innovation to connect its refugees. United Nations marks the day on June 20.
AWB-Q-MHI