"A resurgence of the arsenal: Making manufacturing great again will make America great again"
– Editorial Board, The Washington Times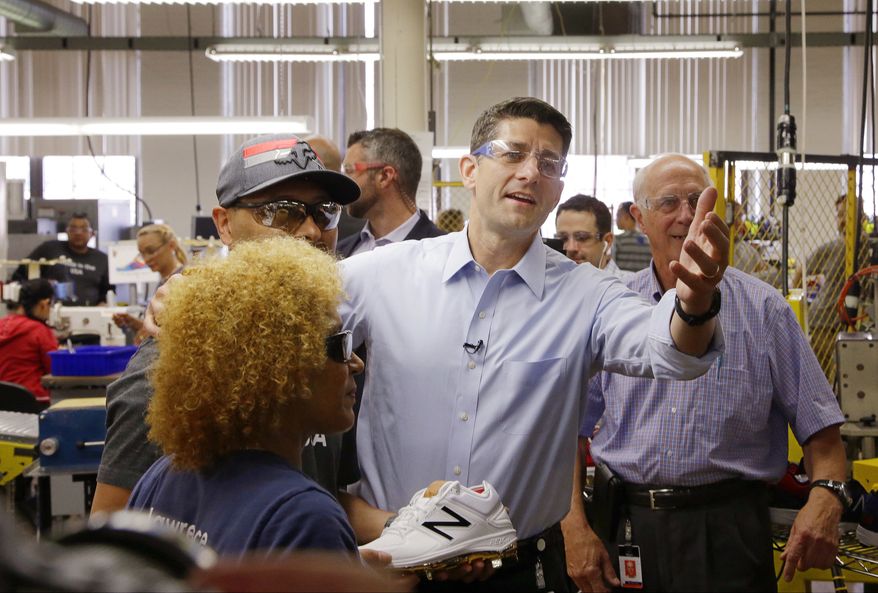 The Washington Times editorial board praised President Trump's "Made in America" week, taking on its critics writing, "working hard and promoting American industry and ingenuity is no joke, and neither is an event to showcase the nation's capacity to create jobs and prosperity." It cited shrinking manufacturing workforce numbers, or the so-called "arsenal of democracy," as Franklin D. Roosevelt called it. If Mr. Trump's "words inspire a resurgence of American innovation, imagination and production, we'll share in the fruit of that resurgence – even the mocking critics of the left," the Times penned.
At Fox News, Stuart Varney argues that one of the President's greatest achievements thus far is the $4 trillion increase in the nation's wealth since election day, writing that "anyone with a 401k, an IRA, college savings, retirement savings, mutual funds" or other investments has "taken a piece of that $4 trillion.
Jobs. Jobs. Jobs. CNBC reports on Corning's Thursday announcement with President Trump at the White House that the company will "immediately" invest $500 million in new U.S. production as part of a collaboration with Merck and Pfizer, creating 1,000 new American jobs.
CNS News reports how the mining, construction, and manufacturing sectors are fueling the economy. Mining grew "by a booming" 21.6 percent in the first quarter, with construction growing 5.6 percent and manufacturing 4.7 percent, according to data released today by the Bureau of Economic Analysis.
Yet another reason to repeal and replace. The Arkansas Democrat-Gazette editorial board highlights California's Medicaid expansion as an example of ObamaCare's failures, writing that many people with coverage have little to no access to the care and doctors they want.
WEST WING MHI